Most of researches about knowing different types and patterns of Iranian gardens are not firmed on exact documentations. One of the most important references about history of Isfahan, such as the gardens, is different maps that are published in Engelbert Kaempfer's Itinerary, doctor and secretary of the Swedish ambassador of Safavid court in Shah suliyman's time.
more...
Liza Golmberg Fariba Kermani In 2001, a group formed of Cultural Heritage Organization, Royal Ontario museum of Canada and university of Michigan went to Kerman for researching about remains of Safavids , there. It was the first group attempts in order to do the project in Historical city of Kerman.
more...
Ali's (peace be upon him) name in art of metal working in Safavid Qajar Beauty and value of Islamic art is somewhat depended on its metal working and decoration. Since the Iranian art is based on decoration, inscription on metal objects, is one of the main elements of decoration.
period
more...
Mirza Mohammad Taghi's role in Safavid period architecture Mirza Mohammad Taghi Etemad-al doleh, after Safavid kings, had the most important role in supporting and development of architectural large plans in Safavid period. In Shah Abbas 1 period, Mirza Mohammad Taghi was minister of Biglar Beigi and then minister of entire province of Tabaristan.
more...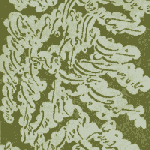 Paper marbling is an expression in Iranian scribing which is used in two fields: Painting and Paper making. Paper marbling is a type of septet art of Iranian painting, as Qazi Mir Ahmad says: "As there are 6 principle fonts in calligraphy, in this technique (painting), 7 principles are authentic in this art: Arabesque, Frankish, Fesali, Paper marbling, vaaq, Tie
more...
The beginning of Safavid period was simultaneous with flourishing of calligraphy in Iran. The predestined traditions of calligraphy, determined either the superficial forms of the fonts, or the usage of each font. Nevertheless, the calligraphers always attempted to complete and improve the heritage of the predecessors.
more...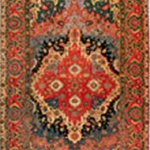 In researches in the field of carpet history in Iran, ostensible aspects of carpet, such as figure, color and theme and their evolution haven't been considered. Most of the researches about carpet history, has been done by European researchers. They have started to research from the late 19th century.
more...
Research in the field of traditional Iranian art , in addition to identifying the technical and artistic aspects of the culture and history of this land, reveals cultural and historical aspects of the period for the researchers. It is obvious that access to these aspects, is easier when these works are decorated by calligraphy and gives useful data.
more...